---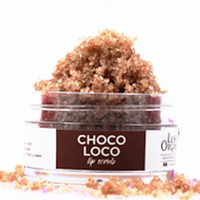 Taste just like its name. The Chocolate Lip Scrub makes your lips chocolicious & kissable! It removes dead skin cells & revealing a softer, more pinkish and moisturized lips!

How to Use:
1. Wet the lips with water

2. Take a small amount of lip scrub (just enough to scrub the whole lips)

3. Softly scrub the lips in a circular motion

4. Wash off the excess scrub with water
*Recommended to be use twice (2 times) a week

Ingredients:
Sugar, Honey, Jojoba Oil, cocoa beans powder.