---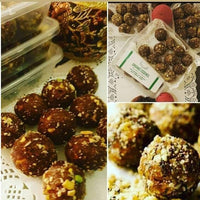 Alsi key Pinni
Traditional local Lahori Energy Balls
Available in 1/2 kg and 1 kg Packing.

1. Full of Nuts, Nutrition, & Energy.
2. Best for Bone health , Joint pain , Brain Health. 3.Helps build immunity.
4.Flax Seeds are excellent source of alpha-linolenic acid which are linked to lowering down of LDL cholesterol, as well as triglycerides levels.
5. Helps reduce inflammation of joints.
Heal !!! Repair !!! Grow !!!