---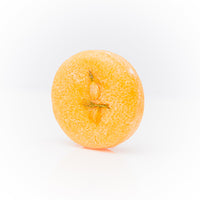 Our vegan, 2-in-1 shampoo bar cleans and conditions your hair with moisturizing nut oils and Shea butter. It leaves all hair, looking glossy, shiny, and soft. Long used as a tonic for the hair and scalp, jasmine oil also perfumes your locks with an ultra-sensual fragrance with serious staying power. Jasmine Shampoo Bars are rich in Jasmine essence and cypress oil. It cleans, nourishes hair, replenishes hair moisture, softens hair, keep pores clean and makes hair soft and healthy.
This solid, self-preserving bar will last for up to 65-80 washes depending on your use.
Note: Not recommended for Dry Hair. 
No silicon oil, No dyeing agent, No preservative