---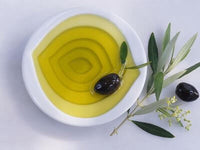 This wholesale item is for strictly manufacturers/business owners only.  
Weight: 1 Liter
Oil Color:

 

Yellow

Ingredients (Common Name):

 

Olive Oil - Pomace

Extraction Method:

 

Extracted from pressing extra virgin olive oil

Recommended for Skin and Hair:

 

yes

Recommended for Melt and Pour:

 

no

Recommended for Bath Bombs:

 

yes

Eye Safe:

 

yes
Lip Safe:

 

yes

Packaging: 1 Liter Tin Packaging                                                                             
NOTE: We take half pre-payment for all Wholesale items. Our team will reach out to you to facilitate this further.
* If the customer refused to receive the order
or does not respond to the rider's call. Delivery charges
shall be deducted from the pre-payment.