---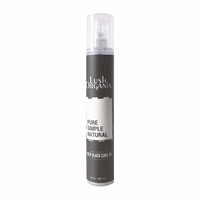 Deep Black Care Oil revives youthfulness and brings back the natural color of Hair. Deep Black Care Oil is taking ancient advantage of the modern era to revive natural hair care. It contains Kalonji Oil, Harar Siya, Burgay Heena, and other herbs, kinds of Hair-wanted Amino Acid, and Protein. It is effective in Anti White Hair within 20 Days and makes White Hair turn black from the root gradually and naturally. Deep Black Care Oil can help you boost your confidence and keep your hair looking fantastic.


How to Use:

Apply an adequate amount of Deep Black Hair Oil on scalp and massage for atleast 15-20 minutes, gently using fingertips until it gets absorbed. Keep overnight for best results. Repeat 3- 4 times a week.


Ingredients:

Kalonji (Nigella sativa) Seeds Oil, Harar Siya (Black Myrobalan), Burgay Heena, Burgay Neem, Sesame Oil Amla, Reetha, Shekakai, Behera (Terminalia Bellirica) & Rare Herbs.