---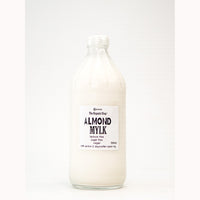 Quantity: 500 ML
Almond milk is a nutritious, low-calorie drink that's become very popular. It is made by grinding almonds, mixing them with water, and then filtering the mixture to create a product that looks a lot like milk and has a nutty flavor.
Benefits of drinking Almond Milk:
8. Prevents heart diseases.