---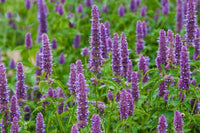 This wholesale item is for strictly manufacturers/business owners only.  
Performance:

 

Behaves well in cold process

Scent Family: Mix of earthy, woody, sweet, and musky scents

Origin:

 UK (Certificate Available)

Extraction Method:

 

Steam distilled

Shelf Life:

 

Best within 1-2 years

Recommended for Skin and Hair:

 

yes

Recommended for Bath Bombs:

 

yes

Safety Notes:

 

Do not apply undiluted directly on the skin

Usage Instructions:

 

Enter the total weight of your recipe into the Fragrance Calculator for light, medium, and strong recommendations.
Packaging: Bottle Packaging                                                                             
NOTE: We take half pre-payment for all Wholesale items. Our team will reach out to you to facilitate this further.
* If the customer refuses to receive the order
or does not respond to the rider's call. at the time of delivery  Delivery charges
shall be deducted from the pre-payment.